Schedule for Jazz Vespers – 2022
Jazz Vespers is usually held the second Sunday of the month at 5:00 PM in the Sanctuary. Below is the tentative schedule for 2022.
NOTE: the schedule is subject to change due to scheduling / availability of specific performers, and restrictions that may be imposed due to COVID-19.
POSTPONED JANUARY 9    THOR POLSON
POSTPONED FEBRUARY 13    PATTI MORAN MCCOY, THERESA MCCOY
POSTPONED MARCH 13    PETER ANASTOS
APRIL 10     Southern Oregon Jazz Orchestra

Featured artist: Charlotte Peterson

MAY 8    Janus Trio

Thor Paulson, Theresa McCoy, Dave Miller
Featured artist: Andy Ullrich

JUNE 12 PETER ANASTOS Quintet


Peter Anastos, John Mazzei, Jeff Adicott, Theresa McCoy, Adam Harris
Featured artist: Andy Ullrich – part 2

JULY 10 JOHN DABACO Trio

John Dabaco, Dave Miller, bass, Tom Freeman, drums
Featured artist: Blomquist art

AUGUST 14 JANUS TRIO


Thor Polson, Theresa McCoy, and Dave Miller

SEPTEMBER 11 BOB RAWLINGS GROUP

Bob Rawlings, Dan Fellman, Dayton Mason 
Featured artist: Marilyn Hurst

OCTOBER 9    Peter, Paul, and Friends Quartet

Peter Anastos, trumpet, Paul Turnipseed, guitar, Jeff Atticott, bass, Eric Pollard, drums
Featured artist: Paintings by Betty Barss

NOVEMBER 13   MARK HAMERSLY GROUP

Mark Hamersly, guitar, Vanessa Finney, vocals, Peter Anastos, trumpet, Theresa McCoy, drums, Ryan Johnson, bass, Joshua Dargavell, trombone
Featured artist: Paintings by Betty Barss

DECEMBER    NO VESPERS, HOLIDAY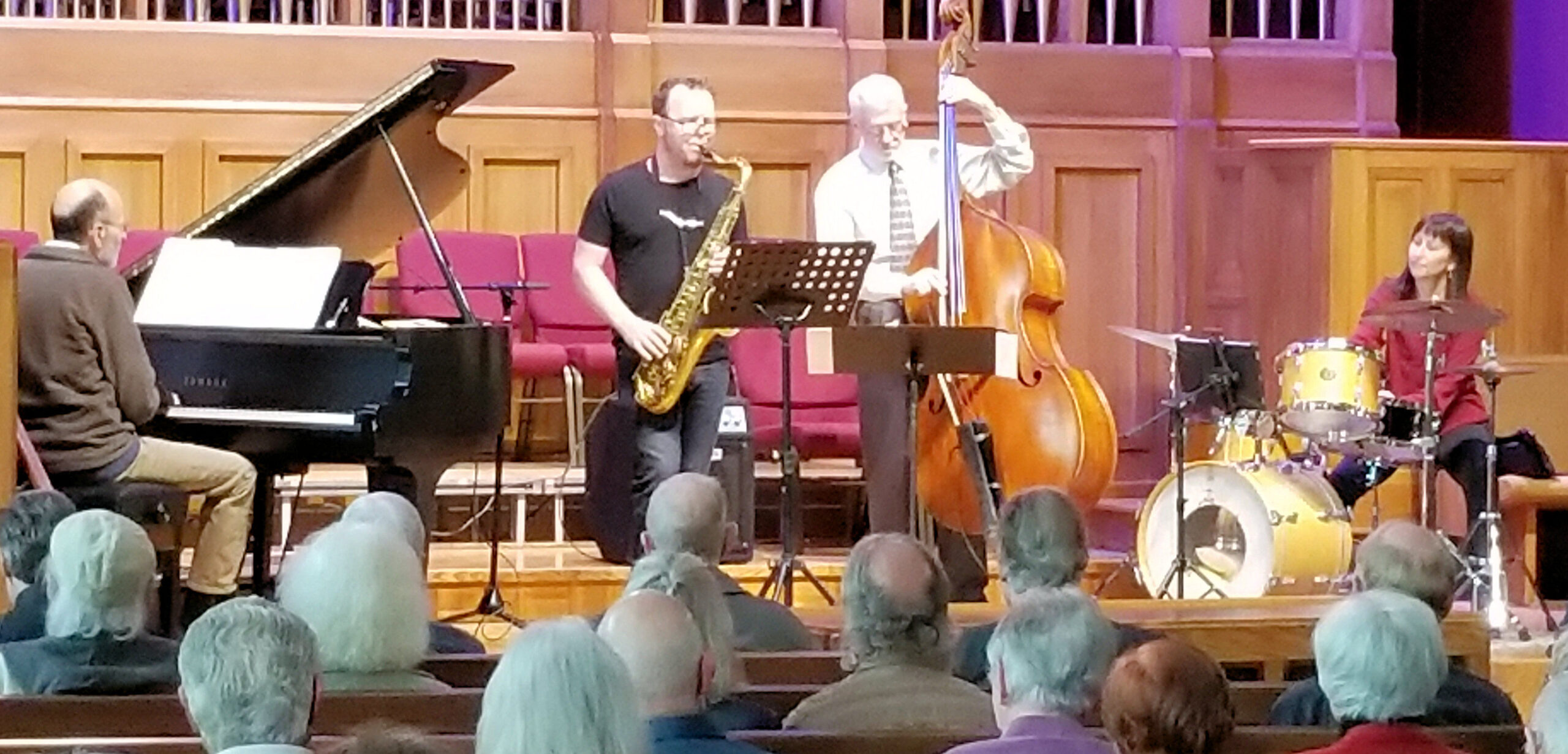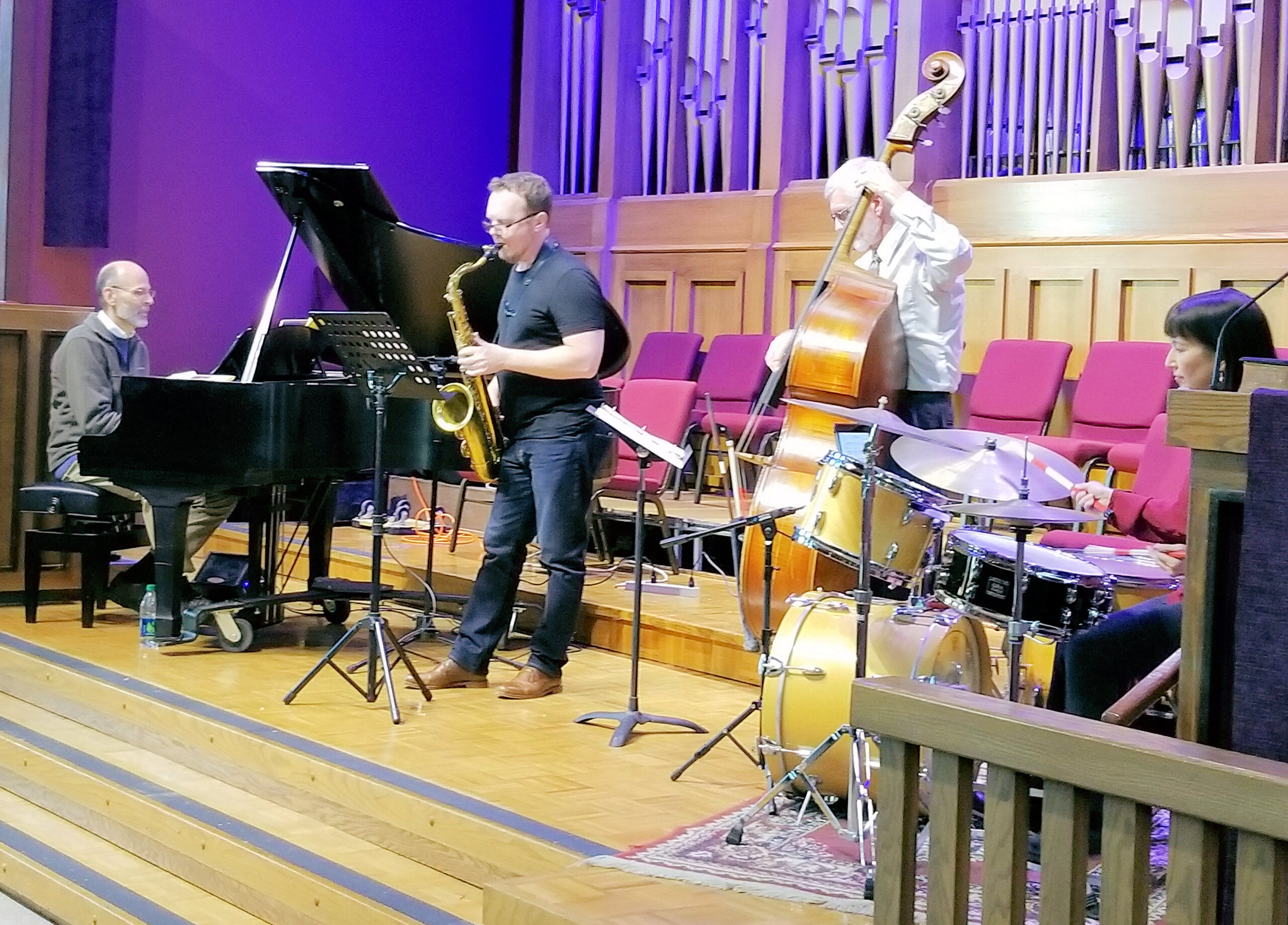 Tentative Schedule for 2023
This schedule is very early, it is subject to change.
JANUARY 8 Thor Polson
FEBRUARY 12 Martin Behnke
MARCH 12 Eric Pollard
APRIL 9 Allen Giardinelli Trio (Guitar) Pollard-drums, Hamersly-bass
MAY 14 John Mazzei
JUNE 11  SOJO (Corren Hileman)
JULY 9 Theresa McCoy
AUGUST 13 Special Benefit Concert?
SEPTEMBER 10 Bob Rawlings
OCTOBER 8 Paul Turnipseed
NOVEMBER 12 Mark Hamersly
DECEMBER NO VESPERS, HOLIDAY