Christian Education at First Presbyterian Church
---
Sabbath as Resistance
Patti Sprinkle will be hosting, by Zoom, a six-week discussion of Walter Brueggemann's book Sabbath as Resistance during July and August.  
    Brueggemann writes that the Sabbath is not simply about keeping rules but rather about becoming a whole person and restoring a whole society. Brueggemann calls out our 24/7 society of consumption. We want more, own more, use more, eat more, and drink more. Brueggemann shows readers how keeping the Sabbath allows us to break this restless cycle and focus on what is truly important: God, other people, all life.
   If you are interested in this class, to begin in the second or third week of July, you can send an email to clerk.firstpresmedford@gmail.com.  Indicate which day of the week, and time of day (morning, afternoon or early evening) which works best for you. We'll order the books, which cost about $13 a copy.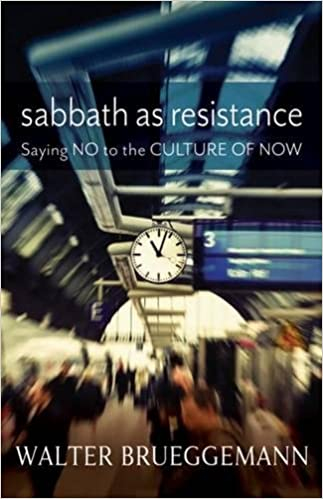 ---
Gospel of Mark
Join your friends in September and October for a six-week-long study of Mark's Gospel, the shortest, and probably the earliest of the four Gospels which recount the life of Jesus Christ.
The Rev. Barbara Haddon will lead this class, presented by Zoom teleconference. Please use this link to a Doodle poll to pick the times your are available:
Your options are Tuesday mornings at 9, 10 or 11 a.m.; Wednesday or Friday after-noons at 1, 2, 3, or 4 p.m. Only the starting day is shown in the Doodle poll. Please check all boxes that you are available. We'll let you know before Labor Day the class time and the Zoom conference information.
If you need technical help setting up your phone or computer to be part of a Zoom teleconference, please send an email to clerk.firstpresmedford@gmail.com  or leave a message at the church office [(541) 779-1711 x 200]. We'll have some one contact you before the class begins.